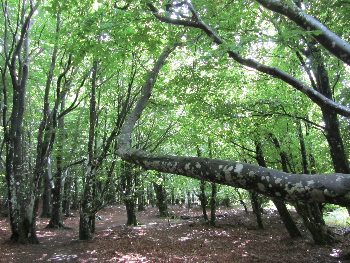 Aiming for sustainable management and the preservation of the forest heritage of the Yujo Nyusanji Temple, we have developed a forest maintenance plan.

We were forced to cut off a sick spruce plantation. Our plan is to reforest with green beeches, red beeches, oaks and chestnut trees, which are well adapted to this region of Haut-Languedoc. The number of trees to be replanted is important since the area to be reforested is 2.1 hectares. There must be a minimum of 100 healthy trees per hectare at the end, and losses must be taken into account.
As a reference, the cost of a green beech is of about 25 euros. Further details on the Yujo Nyusanji Temple sustainable forest management and conservation plan are vailable on the Temple's site (in french).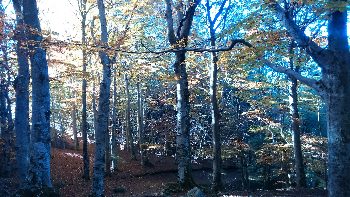 We appeal for your generosity to be able to recreate this forest and, together, to restore the conditions of a natural and healthy environment which, in a clear vision of the future, will be of great benefit to the fauna and flora as well as to human beings.

You can contribute to this projet by making a donation to the Kosen Sangha. A receipt can be printed at the end. If you do not wish to make a donation online, it is possible to make one by check payable to ABZD (or to the following address: 34 rue Bourrely 34000 Montpellier), or simply by making a bank transfer with this RIB.