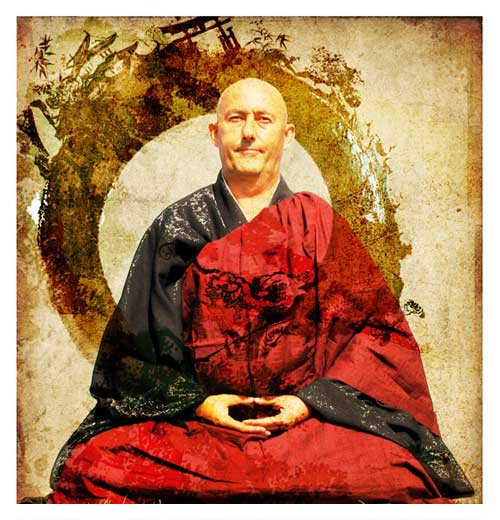 What is a sesshin ?
Touch the mind, become intimate with oneself, concentrating in zazen on the unified body and mind. This teaching was transmitted by Master Taisen Deshimaru.
Neither philosophy, nor ethics, nor religion, the Zen allows us to reach the origin of every philosophy, ethics or religion. Spring of awakening, the Zen transforms our life here and now.
Sesshin means touching the mind, it is a period where we essentially concentrate on zazen, also including samu, concentration on daily chore such as cooking or dish washing. Eventually we may practice yoga, do-in etc.
---
The practice of zazen is the essence of Zen.
Sitting facing the wall on a round cushion (zafu ), the legs in the lotus or semi lotus position, the knees laid down on the ground, the back well straight, the neck stretched, the left hand on the right hand, the edge of the hands on the abdomen, in a total immobility.
The breathing is quiet and the concentration is more directed to the breathing out.
The conscious mind is still, without entertaining nor rejecting the thoughts, we let them pass through the concentration on the posture and the breathing.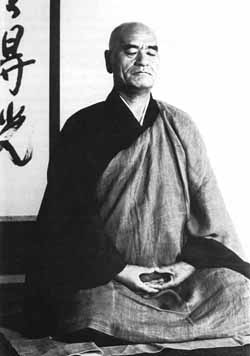 This sesshin is managed by Master Soko Leroux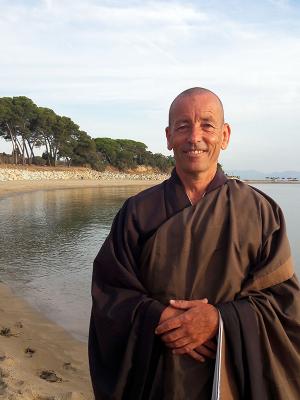 Pierre Leroux encountered Zen in Rennes in 1986 and since then continued without interruption the practice of zen. For ten years he engaged in all the sesshins and intensive camps at The Gendronnière zen temple funded by Master Taisen Deshimaru, fullfilling duties at the temple's kitchen.
In 1991, Master Kosen , the heir in the dharma of Master Taisen Deshimaru, ordained him zen monk the Gendronnière temple.
From 1993, when Master Kosen created his own sangha, he became the historical Tenzo of the sangha (head chief in the kitchen of a zen temple). He instructed numerous disciples in the practice of zen and samu (handyworks). In 1999 he cofounded the Barcelona's Zen Dojo in Gracia neighbourhood.
October 2009 he received the transmission ( Shiho) from the hands of his master, Master Kosen at Yujo Nyusanji temple, in consequence becoming Master Soko, 85th successor of Shakyamuni Bouddha in the Soto Zen tradition.
This sesshin will occur from Saturday 24 March 2018 (arrivals the evening before), until Monday 02 April 2018, in Mexico zen dojo.
Mexico zen dojo
---
Address
Calle Boston #21-7, Col. Nochebuena 03720 México - Tel. 0052155 1833-4824
How to come
Display
Mexico zen dojo
into a bigger map