This dojo is led by the nun Rei Femenias Kiku , who received Dharma transmission of Master Kosen in April 2015 . Zazen takes place twice a week , on Saturdays from 8:30 to 10 am and Wednesday from 6am to 7:15 , distansgatan 59 to flatås near Frölunda Torg , 350m from the tram stop nymilsgatan ( 1,7,8 lines) . If you want to start practicing , do not hesitate to contact us on 031 3530838 or via email form. We also organize zazen morning followed Basty, by the sea side or a lake , and a sesshin in May.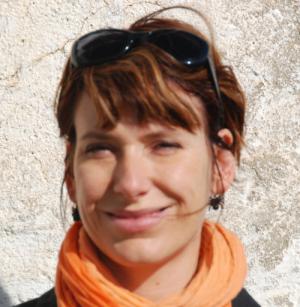 Zen Teaching
This dojo is directed by Master Rei Kiku Femenias
La nonne Rei Kiku, Paula Femenias a commencé zazen en 1990 en Suède.
Pendant des années elle a suivi Maître Kosen à Amsterdam et à Montpellier.
Depuis 2011 elle est de retour en Suède où elle dirige un groupe de zazen.
Paula est mariée et mère de deux enfants, elle travaille et continue de suivre Maître Kosen et la pratique au Temple Yujo Nyusanji.
On the days and times shown below, the Dojo is opened for the practice of Zazen. Zazen lasts around an hour and a half. We ask you to arrive 10 minutes in advance to prepare yourself for Zazen.
| | | |
| --- | --- | --- |
| Monday | | |
| Tuesday | | |
| Wednesday | 05:55 | |
| Thursday | | |
| Friday | | |
| Sunday | 08:30 | |
Beginners' course in the practice of Zazen
The beginners' course takes place each Wenesday, 08:00
During the beginners' course, you will be shown the different sorts of meditation exercises which are traditionally practiced in an authentic Zen Dojo : Zazen, Kin-Hin, Sampaï, Gassho.
You will be assisted in the practice of these various exercises by zen monks or advanced practitioners. You will also learn about proper behaviour and attitude in a Dojo during meditation.
The course lasts 45 minutes and is followed by a 1 hour Zazen. This is free of charge. No need to register in advance. Just dress in loose fitting, dark clothes.
Address : Distansgatan 59, Vastra Frolunda 42170 Goteborg SWEDEN
There are three tram 1,7 and 8 stopping at Mymilsgatan stop, then 350m walk . You can also park your car right in front.
Display
zen dojo Göteborg
into a bigger map
Pictures from zen dojo Göteborg